Welcome to Hammersmith & Fulham Volunteer Centre
2nd July 2022
Hammersmith and Fulham Volunteer Centre promote, support and develop volunteering within the borough. We provide information, advice, guidance and training to individuals and empower them to find volunteering opportunities that meet their skills, interests and aspirations. We are committed to assisting local charities and non-profit organisations in the pursuit, provision and growth of volunteering within our community.
Mutual Aid Plus has launched to help support and bring together London mutual aid and hyperlocal community groups that have played such an important role in helping those affected by Covid-19 since the pandemic began.


As per the most recent COVID-19 government advice we are practicing social distancing and avoiding all non-essential contact and travel. This is an evolving situation, so be sure to check back for updates.
For opportunities during this period.
For those looking to assist vulnerable people in relation to the outbreak we have published a Good Neighbour Guide which you can e-mail or print and distribute in your local community. It also includes advice on how to keep yourself safe and this guide will be updated regularly when any new advice is issued by the government.
For a guide on what support is available locally including benefits and legal click here for the H&F Law Centre
For additional information on what is a happening locally check out the SOBUS page.

What does this mean for our services?
Our face-to-face services are on hold for now.
Our DBS service is temporarily suspended.
However, we are still very much open for business and are currently busy gathering volunteering roles which can help with the Covid-19 response as well as volunteering roles which can be done remotely. These will be posted through Facebook and Twitter but will appear as posts on the Homepage of our website as well.

For individuals:
We will be offering a phone interview system where advice can be given to prospective volunteers on how to safely volunteer now and more long-term volunteering once the current situation is over.
We will send opportunities by email following the phone interviews or in response to email requests where a phone interview is not practical.

For organisations:
We will offer a call back and email based support service for issues around Volunteer Management or Recruitment. We will continue to promote and advertise opportunities and events sent to us by email.
Opening Hours and Contact Details
Hammersmith & Fulham Volunteer Centre
598 Fulham Road, Fulham, London SW6 5NX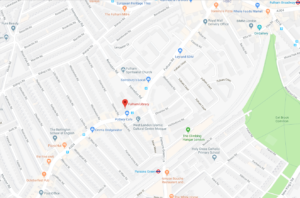 Monday to Thursday 10am - 5pm, Friday 10am - 1pm
020 8741 9876
We support individuals who live, work or study in Hammersmith and Fulham to volunteer. Send us a message.