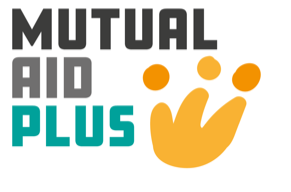 New programme offers support and brings together London mutual aid and hyperlocal community groups


Mutual Aid Plus launched to help support and bring together London mutual aid and hyperlocal community groups that have played such an important role for in helping those
affected by Covid-19 since the pandemic began.

As we transition out of the lockdown, the level of activity and involvement for these groups has, understandably, reduced but there are still huge numbers of very engaged groups supporting their local community. Many of these independent and unique groups do not seek any support other than perhaps to promote that they are very much 'still here' whereas others are looking to adapt to a Covid-19 recovery world.
Whether the group's aim is to stay small, focused and independent or partner with a constituted organisation or develop into one themselves or simply learn from the experience of others, Mutual Aid Plus will help make this happen for groups all across London.
Our First short-term but high impact programme offered mutual aid and hyperlocal
community groups a multi-access engagement to free support on their terms through a number of channels:
· Facilitated peer networking and support sessions [dates to be announced shortly]
· Mutual Aid Café – online 'drop-in' informal support with groups who want it
· Online platform to access and share useful materials
· Telephone and email support
· Workshops and training based on needs identified by groups

The project was funded by the Greater London Authority and delivered by two volunteering
charities working in partnership, Hammersmith & Fulham Volunteer Centre and Volunteer
Centre Camden. Both charities have worked with these groups, including the production of
the Covid-19 Good Neighbour Guide which some groups used and adapted, and through this
programme are keen to help them to continue to do the great work they have been carrying
out.

The second Phase of the project Mutual Aid Plus 2 provides support through one to one 'Café' sessions and phone and email.
Groups will be helped to reach the next stage of their development whatever that may be.
We will also help collate a resource bank for any current or future Mutual Aid groups to access that will be hosted by Locality UK.
It is again funded by the Greater London Authority and delivered by Hammersmith and Fulham Volunteer Centre.

If any mutual aid or similar community group would like to find out more, including the
development of the resource bank, the Café and other support, please email Phil
Boye-Anawomah: philip@hfvc.org.uk or call 020 8741 9876
Mutual Aid Plus Links and Documents