As the lead volunteering organisation for Hammersmith & Fulham HFVC is able and keen to support the activation and mobilisation of volunteers during an emergency.
CAMERA (Coordinating And Mobilising Emergency Response Activists) Project – Completed
Launched on the 11th June 2018, this new and innovative emergency volunteer programme enabled local people with relevant skills and experience to be able to help in a time of an emergency.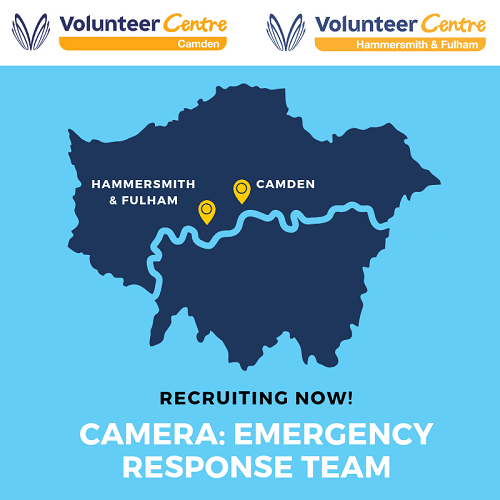 The experience of the Grenfell tragedy showed that there was a surplus of people with useful skills and experience, e.g. Counselling, who offered to volunteer but were not allowed to help as there was no time to vet their skills and experience. Therefore, people who live and work close to an emergency who can offer useful assistance are not usually allowed or given an opportunity to help.
The CAMERA emergency volunteer programme, funded by the Connected Communities Innovation Fund from the Department of Digital, Culture, Media & Sport (DCMS) and Nesta, enabled local people who have useful skills and experience to be known and trusted to the local authority and therefore able to be called upon in the time of an emergency.
Training and Events Can Be Found Here