Digital Health and Wellbeing Event
We are living in an age where we not only have to worry about our physical health but also about our digital health and wellbeing. For this reason, we are organizing a free event where we can share our knowledge and support you through your digital journey. Come and join us on March 11, 10am-1pm at Fulham Library if you want to:
take a look at some apps,
find out how to access relevant information,
ask for support while you stay safe online.
Don't forget to bring your computer, tablets and phones!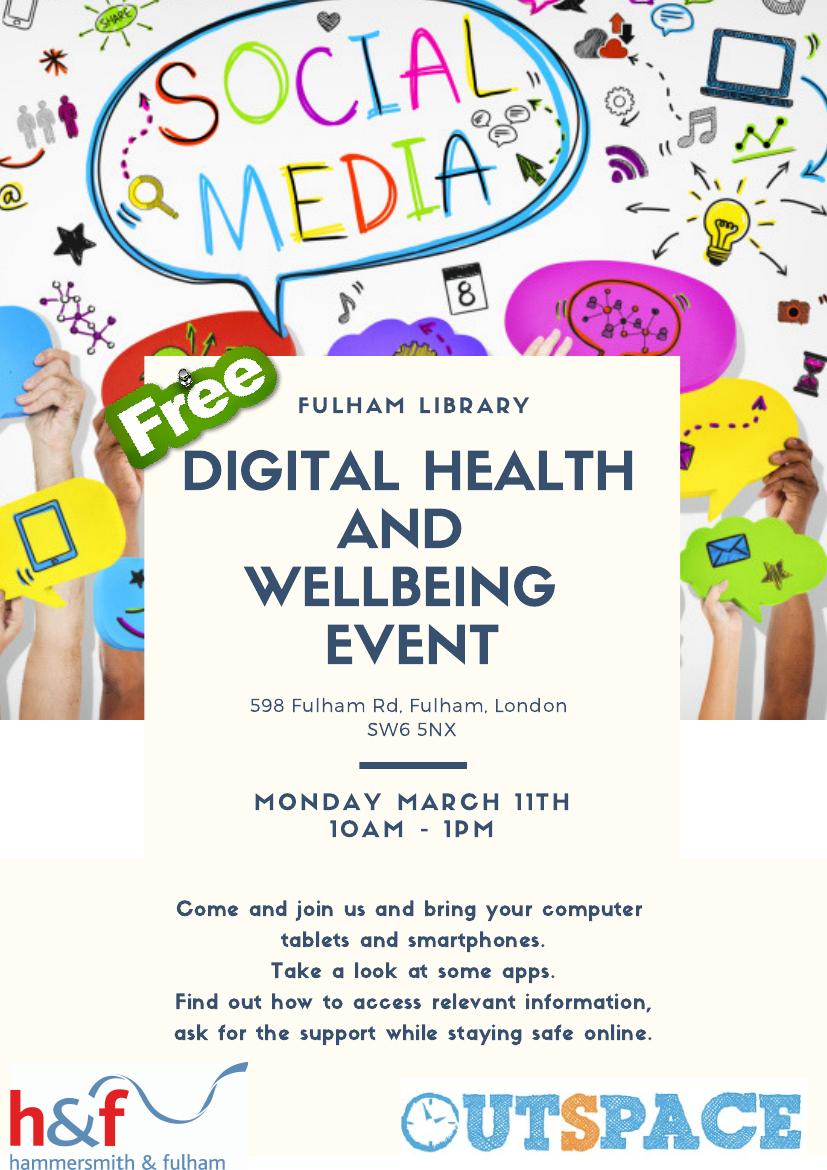 Register with us
At Hammersmith and Fulham Volunteer Centre we can help you to find a volunteering opportunity that matches your skills and interests. There is a huge range of volunteering opportunities available, including retail, office based volunteering, befriending, sports, and gardening. Whatever you choose to do, be assured that you will be making a difference to your local community, as well as improving your health and well-being.