Volunteer Organisers' Forum -Return to Recruitment
Volunteer Organisers' Forum – 4th October 2021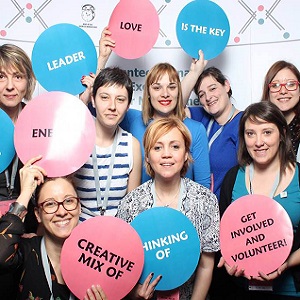 A Volunteer Organisers workshop and networking event to improve good practice and share experience.
About this Event
Presented by HFVC – Hammersmith & Fulham Volunteer Centre
Return to Recruitment
Monday 4th October 2021 11.00am to 1pm
ZOOM MEETING

This session will help managers and volunteer organizers from the West London third sector to design and create new projects and volunteering opportunities. They will think through how to integrate them with existing programmes and how to use high impact volunteer roles to strengthen their organisation's sustainability and effectiveness.
The agenda for this training course will include:
Citizen engagement through Digital Service Delivery with a presentation from Novoville
Identifying your charity's needs
Our new Return Project
Identifying new volunteer roles and developing the existing roles
The session will be interactive with some time to discuss issues at participants' own organisations if this is preferred.
Open to managers and organizers of individuals volunteering in London Borough of Hammersmith & Fulham.
BOOKINGS:
To book online please visit: Eventbrite
Telephone enquiries to HFVC at 020 8741 9876
Email philip@hfvc.org.uk